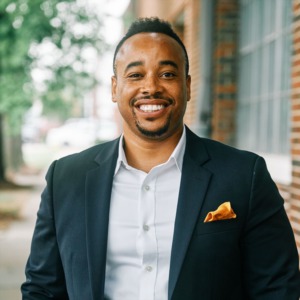 CLARENCE GRAHAM, ASSOCIATE BROKER & TEAM LEADER
Clarence started his real estate career in 2005 as an investor! He bought and sold properties throughout Northwestern Birmingham, and he eventually ventured into multi-family units in the Avondale area. His love for all aspects of the real estate process prompted him to become a licensed agent in 2007. He first worked with Remax and later moved to eXp Realty. He has never looked back!
Clarence is the founder and CEO of The Graham Group Real Estate Team at eXp Realty. The team began in 2013 when his wife, Ebony Graham, decided to leave her career as an educator and join forces with him. He is a native and current resident of Birmingham, Alabama. His hobbies include spending time with family, going to church, exercising, and playing golf. However, his greater passion is helping sellers and buyers meet their needs through integrity, professionalism, and faith.
Through the knowledge he has obtained, he always educates his clients with pertinent information to fit their needs and interests. Clarence values every client and vows to hold long term relationships with each of them. He strives to always exceed his clients' expectations by serving after the sale; it is not just about selling or buying a home!!! It's about YOU!!!