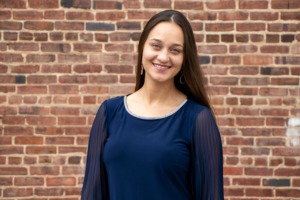 MIA JEFFERIES, REALTOR®
Adulting can be an arduous task, real estate makes adulting fun. Being a Real Estate Agent helps me stay connected with YOU  in the community. 
Native to Florida, now residing in Irondale, Alabama. I completed my studies at The Florida State University in 2012 and received my Bachelor's degree in Finance.
Since then, I became a wife and mom to 3 boys and started a beauty business in Vestavia Hills, Alabama. Today, I'm dedicated to helping YOU achieve your real estate goals! There's no situation too complicated or no situation too simple. Are you a Seller, Buyer, or Investor? I'm here for you. When you choose me as your agent, I am your personal consultant. I guarantee my loyalty to you. I guarantee confidentiality. I am your ally. You are my top priority. Your aspirations are my goals and I am a trusted source of information and guidance. 
I promise and I deliver. Houses don't make Home. You make home. Home is wherever you go. Let's go there together!